ATTENTION: Nurse Case Managers, Claims Adjusters, Life Care Planners, Third Party Administrators, Safety Compliance Specialists, Worker's Compensation and Vocational Rehabilitation Professionals, this page is for you!
Assistive Technology Solutions with Dragon & More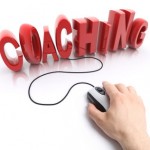 Computer Coach 4U, LLC specializes in helping individuals achieve their independence by helping them gain computer access using their voice and Dragon speech recognition software. We evaluate your client's needs and make recommendations based on our findings. With proper installation, training and the creation of custom voice commands Dragon becomes a powerful, productivity tool for the computer user. With Dragon you can learn how to start your programs by voice, search the web, create reports and spreadsheets, Dragon speech recognition software lets you do it all—faster and more efficiently than ever before —Dragon Professional Individual or Dragon Professional Group can meet your needs.
Dragon can help in these areas
return to work solutions
accommodations solutions
preventative solutions
catastrophic injuries
vocational rehabilitation
Return-to-Work Solutions
Long term absence due to job related injuries can have a major impact on both the employer as well as the employee. Implementing custom technology and training solutions for your employees will help them get back to work faster which is proven to increase confidence and assist in the healing process, while minimizing claim costs.
Software such as Dragon Professional Individual or Dragon Professional Group gives people the ability to work on a computer using their voice to type and perform mouse clicks, resulting in hands-free use and increased efficiency. Dragon is beneficial for individuals with injuries such as; Repetitive Stress Injuries (RSI), Musculoskeletal Disorders (MSDs) and those with catastrophic injuries like quadriplegia and more.
Accommodation Solutions
Some individuals require accommodation in order to complete their daily tasks on the computer efficiently and effectively. Assistive Technology software and hardware gives people the means to be productive and confident workers. Whether managing an injury, a learning disability or vision impairment, we can assess each individual's needs and recommend a program to support them in the workplace.
Additional Assistive Technology such as ZoomText, Read and Write Gold are just two examples of software that can be combined with Dragon Professional to enhance a computer users access. There are also alternative input devices such as SmartNav by Natural Point, a hands-free ergonomic mouse and which works with reflective dots to track your head movement.
Preventative Solutions
More companies are providing Dragon to their workers as a preventative solution in order to minimize injury for employees. Workplace pains and strains can be prevented by using Dragon Professional Individual for everyone using a computer. Being able to use your voice to type and click the mouse is a simple and easy way to keep everyone healthy and productive.
Catastrophic Injuries
Catastrophic injuries are any injuries that have serious, long-term effects on the victim. They can often put serious stress on the victim's family because they may need constant supervision or assistance for the rest of their lives, as well as a lifetime of rehabilitation and medical bills. Dragon can be a "lifesaver" in these types of cases. It gives them back a sense of independence and allows an individual to use a computer. With proper training and equipment, an individual can become productive again.
Vocational Rehabilitation
Vocational Rehabilitation helps persons with disabilities help themselves to get a job, keep the job, and develop a life time career. It is designed to assist persons who have physical, mental, emotional and learning disabilities. We work with state, federal or private rehabilitation to provide guidance and evaluations to identify the specific needs of the client in order to assist them with computer access and knowledge through one-on-one training.
We provide specialized services for our customers as each situation is unique. Everyone has different learning styles and capabilities. While we specialize in training for Dragon, we also provide general computer training in the local Manchester area.
To contact us or for more information – click here