Dragon Training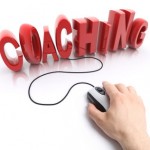 Dragon for PC is the fast, easy and accurate way to turn speech into text.  Users can dictate into virtually any windows-based application, and can even control their personal computer simply by speaking. From creating e-mail and surfing the Web, to creating reports and spreadsheets, Dragon Naturally Speaking makes it easy for everyone to save time and money.
We can help you get up and running quickly with custom one-on-one training.
What will training consist of?
How to dictate and make corrections effectively
Create shortcuts for commonly used phrases
Managing your vocabulary
Cheats Sheets for easy access to common commands
Customized voice commands (limited w/Premium) and more!
Dragon Training Services are available in the greater New England area.    Ask about our remote online training!
To learn more about us – click here
To request information – click here
General Computer Training

Get the most out of your computer experience.  The more knowledge you have, the more effectively you can use your computer.  Whether you want to increase your knowledge on the job or enhance your computer experience at home…training is the key!
We believe the most effective training is done one-on-one or in small group settings. With a hands-on approach and working on your own computer, we can tailor training to fit your specific needs.  We generally train in 2 to 4 hour sessions so that you absorb the information you're learning without feeling overwhelmed.
The following is a partial list of services offered.  For more information, please call 603-487-1667:
Windows Basics
Navigating the Internet
E-mail programs
Microsoft Office (Word, Excel, Outlook, PowerPoint)
Software for Reading Disabilities and more!
To learn more about us – click here
To request information – click here